Monthly Features
Special offers in September
"The fine weather of autumn has arrived; the fragrance of orange osmanthus is all around." Beijing Clubhouse conveys its autumnal well wishes to you by presenting a full selection of exciting privileges to let you soak in the joy of abundant harvest.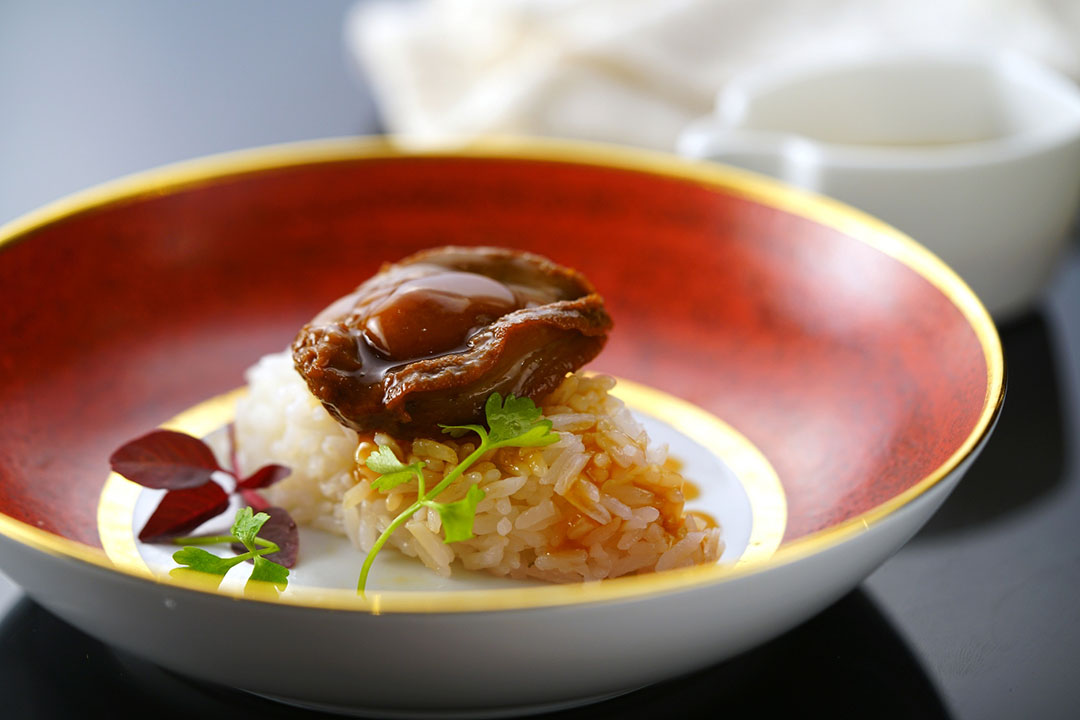 All restaurants at Beijing Clubhouse are presenting premium dishes of abalone with noodles and rice. Prepared using top-quality ingredients, and meticulously cooked by our team of dedicated chefs, these dishes are tender but also full of umami. At the same time, you can enjoy Beijing Clubhouse's tasty cuisines in the comfort of your home with our new self-collection service that includes a vast array of dishes made with fresh ingredients and authentic hot pots, and which strictly complies with the ISO22000 standard.
At the Lobby Shop, the Mid-Autumn mooncake gift boxes as well as festive hampers are ready for ordering. They are the best gifts for you to convey well wishes during this important festival, with dates for pick-up until 1 October.
The Library presents the iconic flavours of a T-bone this month. The use of top ingredients ensures a rich, juicy and fragrant steak that delivers an authentic taste. The Vietnamese-style pork chop bun, at RMB98 each, is a scrumptious culinary treat, while newly-created desserts deliver a layered texture on your palate and a pleasant and richly sweet sensation that soothes your soul.
Beijing Oi Suen's Chef Zhao Dong uses his expert culinary skills to bring to you a selection of seasonal soothing yet exceptionally refreshing dishes.
At the Fortune Room, we present the delectable dishes of Shunde cuisine, of which no one will ever get tired. A selection of signature dishes are also served every day at a special price, and our gourmands keep coming back for the "All You Can Eat" premium dim sum luncheon.

To savour many signature dishes all at once, visit The Capital for a special set menu featuring the a la carte dishes most favoured by our Members. A select seasonal hot pot set meal is also available which adds wonderful flavours to the traditional hot pot.
Autumn Garden has launched delicious BBQ skewers, which are perfectly complemented by a wide selection of cocktails and premium craft beers presented by our mixologists. You may also wish to indulge in sliced Spanish ham, which has been imported from overseas.
The Lounge serves the classic Chinese and English afternoon teas, complete with finely-crafted snacks, that let you while away the time leisurely amid the tea's captivating scent. You are also welcome to visit the tea counter at The Lounge to experience this. No matter which Yunnan Ancient Tree White Tea you choose, you can enjoy the Chinese afternoon tea set for two for an extra RMB168. The Lounge's selection of 12 craft beers is our invitation to you and friends to have a good time.
The Derby specially brings you whisky from the Scottish Highlands to allow you to appreciate life over premium fine brews. The Derby – Multi-function Rooms are the ideal venue for birthday celebrations that come complete with a birthday party set, well-appointed festive decorations, and an exquisite birthday cake. The special package will ensure that you and your dear friends will have a great time. To enjoy select packages at a special rate within the designated period, simply make an advance booking for "The Derby – Multi-function Rooms Happy Hour Package" at least one day before.
To celebrate the achievements of Beijing Clubhouse winning horse owners, we introduce the "To Victory" series of exclusive privileges that enables horse owners to share the glory and joy with their friends. The Capital presents the exclusive "Victory Celebration Menu" specially created by its professional chef team which features multiple innovative scrumptious dishes complemented by fine wines. After dinner, come to The Derby and The Derby – Multi-function Rooms to enjoy "Happy Hour" and toast the victory with a special selection of champion cocktails. The celebrators also have access to the specially-selected "Champion"-inscribed champagne. As mementos of the victorious moments, the inscribed Austrian RIEDEL crystal wine glass gift boxes are available for purchase.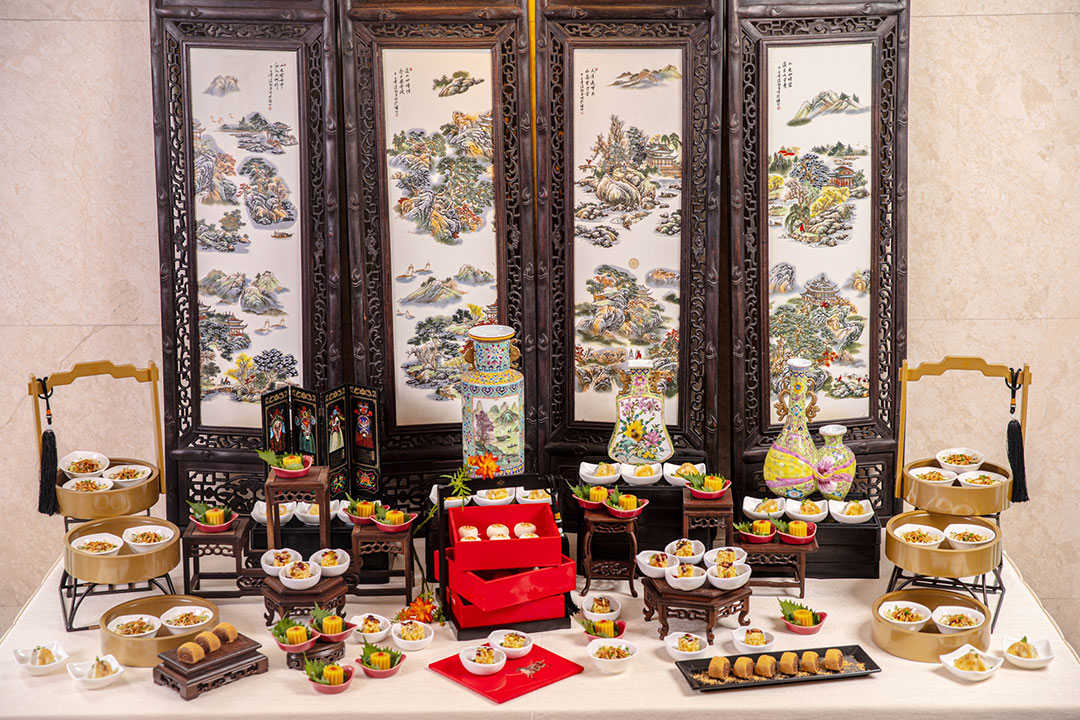 For an unforgettable banquet experience with added happiness to celebrate lifelong commitments, our banqueting department tailor-makes unique packages with special privileges for our Members, their guests and families. There is also a special meeting package that features a unique themed tea refreshment break to distinguish your conference from the rest, whilst the landscaped Spring Garden offers a picturesque and exceptional outdoor party experience.
LEVADE will carry out a Mid-Autumn Festival promotion on select items through September. New collections specially designed for our Members bring you a new choice in purchasing gifts. As a token of appreciation, Members will receive an exclusive gift upon spending RMB3,000 or above on any regular-priced HKJC merchandise. Members can also enjoy a 15% discount on regular-priced HKJC merchandise throughout their whole birthday month (excluding gold items, Hermès ties and consignment products). Some consignment brands will also offer Festival discount prices on their merchandise.
At the Recreation Centre, a series of personalised private classes is being launched, including Parent-Child Table Tennis, Dancing, Fitness and other family classes. You are also cordially invited to participate in our Tai Chi class from 8 am to 9 am daily, starting from now until 31 October.
Beijing Clubhouse is now offering an extra 10% discount for Members using our laundry card. This is also applicable to any new cards purchased in September. Meanwhile, Members will also enjoy special privileges with any new card purchase.
As part of Beijing Clubhouse's commitment to caring and cosy hospitality, we have introduced the guestroom value-added package to let you enjoy our exceptional accommodation and its accompanying privileges.
For advance booking and enquiries, please call (8610) 5911 8888. For the latest information of Beijing Clubhouse, please visit our sole official WeChat service account "北京香港马会会所有限公司".