Our Philanthropic Projects
Ecological restoration project for Jiangxi Wuchang Village
In conjunction with the 70th anniversary of the motherland, and to support the Central Committee's efforts to alleviate poverty while adhering to the Club's purpose of "Riding High Together for a Better Future", Beijing Clubhouse, together with the China Association of Social Workers, donated RMB1 million to the ecological restoration of "Ba Shi Li Zhou" in Wuchang Village, Fanglou Town, Lianhua County, Jiangxi Province, and also supported various tourism projects with a view to improving the lives of local villagers.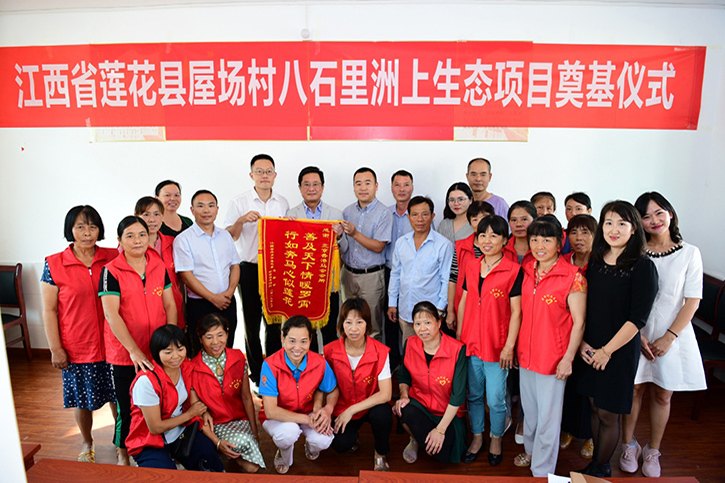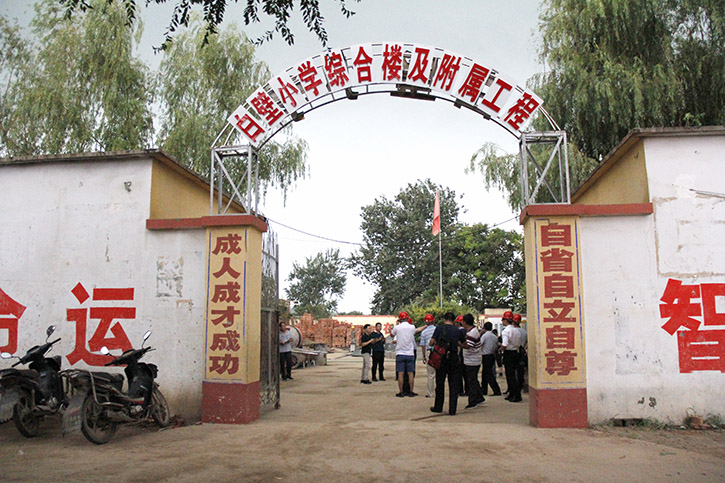 Donation Project of Zanhuang Baibi Primary School
Beijing Hong Kong Jockey Club Clubhouse has donated RMB2.1 million to rebuild the Baibi Primary School for impoverished Zanhuang County. After being rebuilt, the hidden dangers inherent in the school will be fundamentally eliminated, and the children will enjoy a safe school environment that meets the national policies for the smooth development of compulsory education. The new comprehensive teaching building will have three floors, each 50 metres long by 10 metres wide, for a total area of 1,500 square metres. When complete, there will be nine standard classrooms, six office rooms, and six function rooms.
Zanhuang County is located in the southwest of Shijiazhuang in the eastern part of the Taihang Mountains. It is a mountainous county, old and poverty-stricken, for which the State Council Hong Kong and Macao office provides counterpart helping. Its population is not large, with 3,334 families and 6,271 people in total living in poverty. Zanhuang Baibi Primary School is a state-run school, located on the west side of the south highway of Baibi Village, which is where the students come from. The school was founded in 1945, and moved to its current site in 1988. The school covers an area of 3,864 square metres, and the total construction area comprises 1,806 square metres.
Currently, the school provides grades one to six, with six classes, 298 students, and 16 teaching staff. The school environment is not up to par, and teacher resources are lacking to the point where teachers must take on a number of positions and teach several courses each. Because the school's original teaching building is a brick-and-concrete structure with a prefabricated hollow-plate roof, it does not meet the current national building requirements. The original teaching building has been badly damaged, and cracks in the roof of the prefabricated hollow slab cause it to leak. The classrooms are narrow and dark, and wooden doors and windows have become deformed and cannot be replaced. What's more, the bathroom is far away from the teaching building. According to the Hebei Province Construction Engineering Quality Testing Center, in March 2018 the building was identified as D-class dangerous housing (the most dangerous level). Teaching facilities are also relatively backward and inadequate.
When finished, the new teaching building will not only provide children with spacious and bright classrooms, but also a young pioneers' activity room, science laboratory, and dining room, etc., to bring children a safe learning environment and a variety of learning experiences.
QingHai Jigme Gyaltsen Welfare School
Supporting education in the Qinghai-Tibet plateau is one of Beijing Clubhouse's core charitable activities. The Jigme Gyaltsen Welfare School reaches out to young people who otherwise would have little hope of moving from economic isolation into jobs that will benefit not only themselves but ultimately their home communities. When Beijing Clubhouse first learned of the school's story and mission in July 2015, we immediately sprang into action, and with the help of our Members, we launched a project that worked on several levels, from design and construction to sustainability. That same year a philanthropic trip for a hundred influential individuals was co-organised with the China Association of Social Work to support these educational initiatives.
First and foremost was the generosity of Members, who raised RMB3.43 million to construct a new academic building for the school – and not only did members donate money, but many were also inspired to give their time and hearts as well. Beijing Clubhouse took an active role in the planning and actual construction process, in conjunction with the China Association of Social Workers who offered valued advice and assistance. Construction of the new academic building, with a total area of 980 square metres, was completed in June 2017, and now students have an enhanced environment for learning the skills they so desperately need, including mathematics, Chinese language and history, together with Tibetan language and culture.
There were also other pressing needs. Students needed a warm place to stay until the permanent dormitory could be completed. Beijing Clubhouse pitched in, creating a temporary dormitory in October to provide students with shelter before the harsh winter weather set in.
Beijing Clubhouse also launched a scholarship programme for the school in 2017, to help under-privileged children and teachers and to support the school for better sustainable development.
Adream Centers
Beijing Clubhouse has collaborated with the Adream Charitable Foundation since 2011. With a total donation of RMB3.14 million over the past years, 20 Adream Centers have been built all over China, giving nearly 10,000 children access to high-quality education.
The Shanghai Adream Charitable Foundation is a non-profit organisation established and managed by executives with extensive management experience in financial institutions and listed companies. Adream endeavours to address inequalities in China's education sector through its projects and services, collectively known as the "Adream Center" network. The network serves under-privileged children in rural areas and urban inner cities, and seeks to cultivate their sense of self-awareness and confidence, so that they can forge and embrace a future of possibilities. The projects provide local schools with new hardware (computers, multi-media equipment, etc) and programmes (Adream Curriculum and teacher training programmes). The Adream Charitable Foundation believes that philanthropy should empower beneficiaries with the ability to forge their own opportunities, rather than just providing them with physical goods, in the words of the time-honoured saying - they aim to teach a man to fish rather than just give him the fish.
Beijing Golden Wings Art Rehabilitation Service Center for Disabled Children
Every year, Beijing Clubhouse organises charity sales to sell Easter eggs hand-painted by physically challenged children, together with year-end gifts of tailor-made charity calendars featuring paintings crafted by these children. We not only care for these little artists, but also support the Beijing Golden Wings Art Rehabilitation Service Center for Disabled Children for sustainable development of arts education.