A Day Dedicated to Members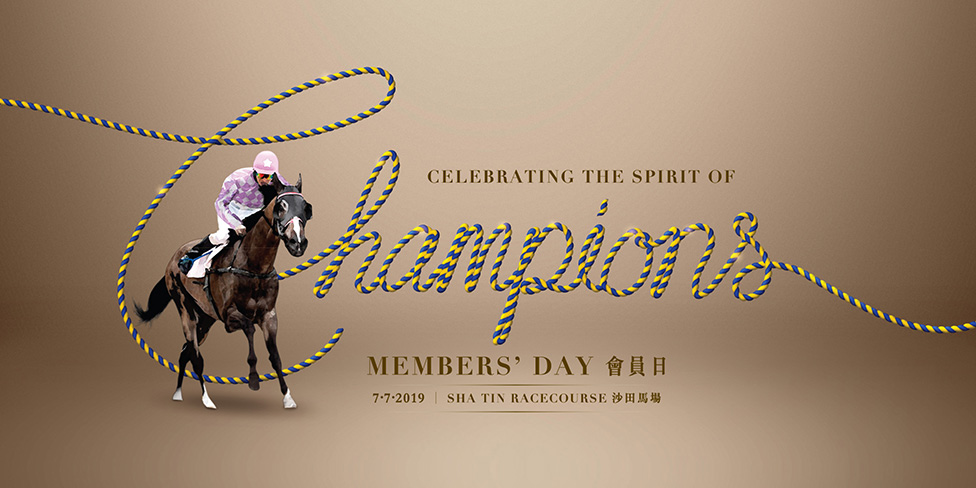 Every year, we celebrate our community with Members' Day to show our appreciation for your generous support. This year, on Sunday, 7 July at Sha Tin Racecourse, we are dedicating this annual tradition to our mutual commitment to excellence – the Spirit of Champions.
On and off the track, the Club has made every effort to be and do the very best: we have strode ahead to become a world-class racing club, and rank among the global top 10 charitable donors. The Club would not be where it is today without the support of its Members who are as committed to developing the sport as they are to the betterment of our society. These are the values that have united us across generations.
To celebrate this shared heritage, the Members Cup will be held on the day, and the Club has planned a wealth of exclusive dining, shopping and travel offers, too.
Welcome gifts
A special two-toned leather card holder was designed to commemorate this year's event, which Members and guests will receive at all Members entrances. And remember to swipe your Membership Cards at designated locations to receive a HK$150 gift certificate, bringing you culinary delights at our Clubhouses or Racecourses.
Dining delights
Our 'Member Brings Member' offer returns this year: when a party of four or more dine at any of our participating restaurants, with at least two patrons holding different Membership Accounts, one diner's meal will be on the house. In addition, each unique Membership Account sitting on the same table will receive a special embroidered patch. This privilege can be redeemed at Sha Tin Clubhouse (Oi Suen, Double Haven, Centurion Restaurant); Sha Tin Racecourse (Voting Members Boxes, Owners Boxes, Members Boxes); and at Happy Valley Racecourse (Voting Members Box and Members Boxes).
Shopping perks
A special shopping experience can be enjoyed at the LEVADE pop-up store at 1/F Members Enclosure. Here, Members can peruse the unique merchandise that have been designed to honour Members' Day. Among them is a set of embroidered patches in a palette of Scandinavian blues that show off some wonderful racing imagery; Members will receive a complimentary one for every purchase made at the pop-up store. And with a nod to our long-standing heritage of horse riding, we have also designed polo shirts for Members who wish to incorporate the spirit of the Club into their sartorial selection. More accessories are available, too, including a pair of silk ties and a vibrant silk screen-printed scarf. What's more, Members will receive a HK$100 coupon for every purchase of HK$888 or above at the LEVADE pop-up store or Sha Tin Racecourse LEVADE stores.
Travel rewards
Members looking to spend time at our Beijing Clubhouse can enjoy a special rate of
HK$1,688 per night, including breakfast for two, or HK$2,188 per night if Members would like to add a round-trip limousine transfer between the airport and Clubhouse.
Those who would like to extend their stay to really savour the wonders of the capital can benefit from the 'Buy 5 Get 1 Free' offer: book a five-night stay, and receive an extra night's stay on us.
With so much in store for Members' Day, be sure to mark it down in your diaries. We look forward to welcoming you, your families and friends to celebrate our Club's community, heritage, achievements and the Spirit of Champions.
All offers are subject to terms and conditions.
Members' Day
Sunday, 7 July
Sha Tin Racecourse
Reservations can be made at Sha Tin Racecourse from 23 June, or call our Membership hotline from 25 June.
Members
Owners
Voting Members

(852) 1814
(852) 1815
(852) 1816