Horse Connoisseur – Journey to Horse Ownership Chapter Three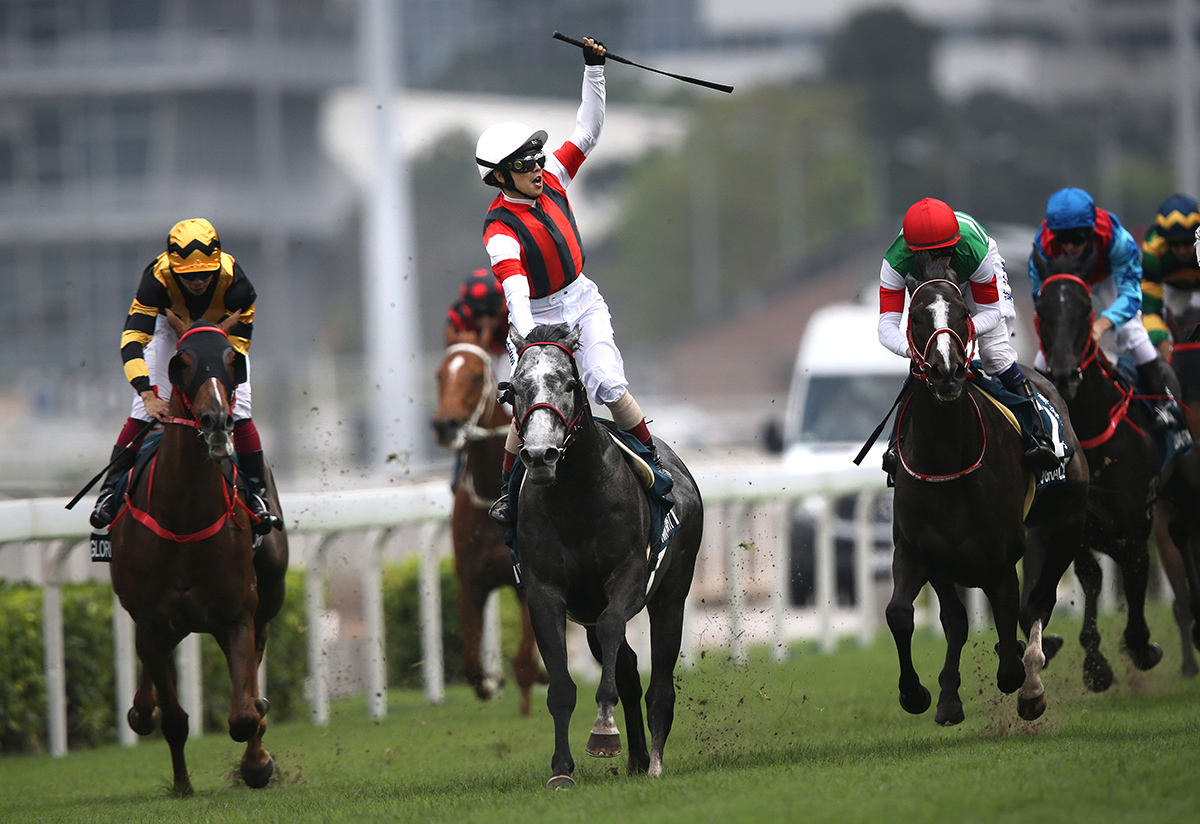 To nurture Members' interest in and understanding of horse sports, Beijing Clubhouse is pleased to present an exciting series of Horse Connoisseur activities, including:
Journey to Horse Ownership - Racing Education Programme
Front and Centre - Racing Experience at Conghua Racecourse/ Hong Kong Themed Races
Expanding Horizons - Overseas Horse Appreciation Tours
To Victory - Winning Celebration Package
Through these activities, Members can get a taste of the beauty of the sport with like-minded people while grooming themselves to be horse owners.
Our exclusive racing education programme, "Journey to Horse Ownership" will walk you through everything you need to know about this one-of-a-kind sport. Over three chapters, you will begin to form a deep love for the sport, and be well on your way to becoming a horse connoisseur. Chapter One and Two were held in October and November respectively and the final chapter, "Riding High Together with Your Horse", will take place on 22 February. During this session, several experienced horse owners will share with you their joy of owning horses. Please contact your Membership Consultant to reserve a seat.
Chapter Three: Riding High Together with Your Horse
This chapter will present to you the secrets of becoming a horse owner and takes you a step closer to becoming a horse connoisseur. Overall, you will learn the ins and outs of how to choose a horse and how to plan a personal growth journey with your horse. This includes:
Understanding how to become a horse owner by exploring horse selection criteria – including the pedigree and physical attributes of thoroughbreds and learning about the sales channels and different horse ownership models
Obtaining the essential knowledge on team building after having acquired a horse. Learn about how to give your horse the best care with the support of The Hong Kong Jockey Club and its racing teams, as well as what it takes to groom the next super-star
Embracing the spirit of championship by building up one's inner strength and courage via constant observation and results evaluation, and also by learning to deal with success and failure. For over a century, The Hong Kong Jockey Club has been progressing hand-in-hand with charity, creating champions for both the Club and society. You will be inspired by the Club's lifestyle of champions and will grow with your beloved horse
Being inspired by experienced owners who are invited to share their stories about their ties with their horses, and how their lifetime commitment has enriched their family lives
Date:
Saturday, 22 February 2020
Time:
2 pm - 2:30 pm
2:30 pm - 4 pm
Registration
Highlights of Chapter One and Two
Seminar for Chapter Three
Venue:
Chater Room, 1/F, Beijing Clubhouse
Dress code:
Club Casual
Spaces are limited.
Please contact your Membership Consultant before Monday, 17 February 2020
Tel: (8610) 5911 8888 ext. 8309
Email: membership@hkjc.com.cn
Members who miss the chance to join this time can still get involved as all three chapters of the racing education programme "Journey to Horse Ownership" will be relaunched later this year. Stay tuned!