Fortune's Favourite Day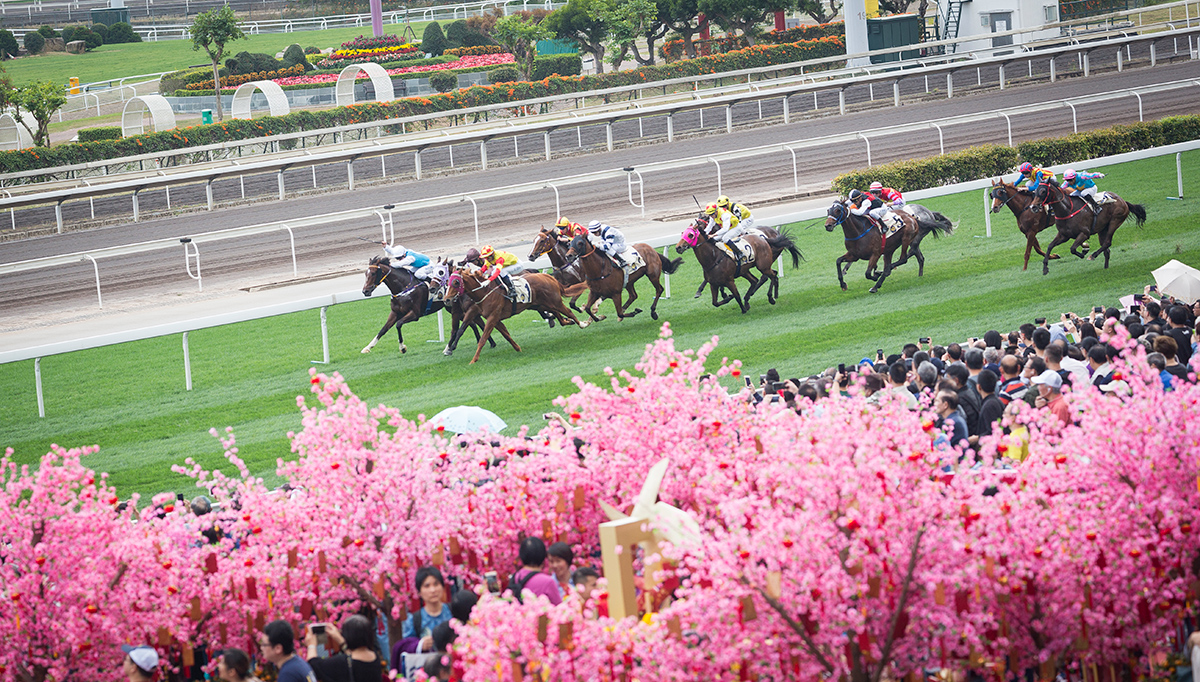 If history repeats itself, as it so often does, and is strikingly similar to 2019, the Chinese New Year Raceday at Sha Tin Racecourse on Monday, 27 January will be one of the year's most popular. Held on the third day of the Lunar New Year, the event features jockey meet-and-greets, spectacular photo opportunities, eye-catching merchandise and, of course, the much anticipated main event, a trio of thrilling races.
On the track
Bring family and friends together for a spot of festive sporting action to ring in the Year of the Rat. The featured theme race is the Class 1Chinese New Year Cup (1400m), which was won by João Moreira and What Else But You (魅力知友) last year. Then there is the first leg of the Four-Year-Old Classic Series, the Hong Kong Classic Mile (1600m), the shortest race in the Series. Owners and trainers will be seeking victory here in the hope of qualifying for the BMW Hong Kong Derby in March. Finally, fans will be looking forward to the G3 Centenary Vase (1800m) – always one of the most intriguing competitions on race day – won by Exultant (時時精綵) with Zac Purton in 2019.
Good fortune
A visit to our feng shui booth, designed by Master Clement Chan Ting-bong, may help bring you wealth and luck, and enhance your reputation and popularity. It is the perfect way for racegoers to immerse themselves in the spirit of the Lunar New Year and start the Year of the Rat afresh.
Gifts and prizes
Members will delight in a wide range of Chinese New Year-themed merchandise on offer from Gift at Races, available on Monday, 27 January at both Sha Tin and Happy Valley Racecourses.
In addition, Members will have the chance to celebrate their good fortune with a combination of three opportunities to win a total of HK$68 million. On Monday, 27 January, the estimated dividend for the Triple Trio at Sha Tin Racecourse is expected to be HK$16 million, with the Quartet and First 4 Merged Pool Jackpot totalling HK$2 million. Then on Tuesday, 28 January, the Mark Six Chinese New Year Snowball could reach HK$50 million.
We wish you a winning start to a successful year ahead.