History in the Making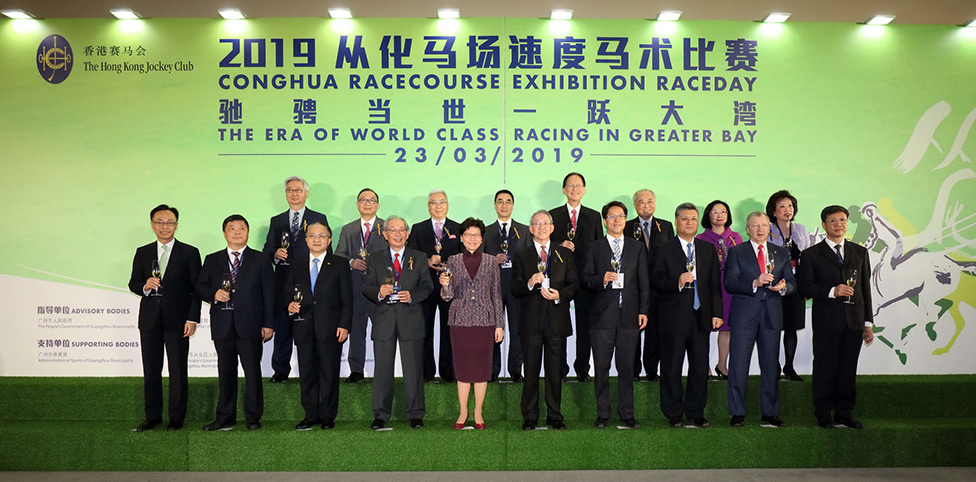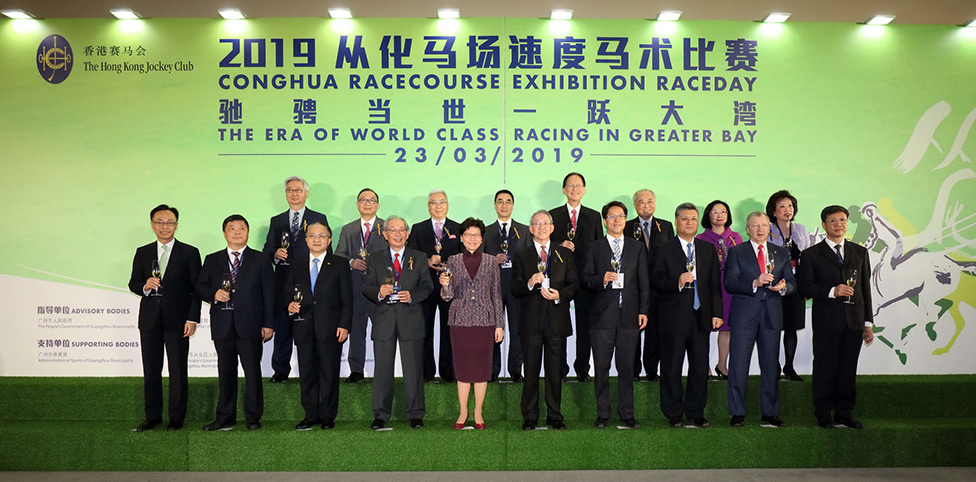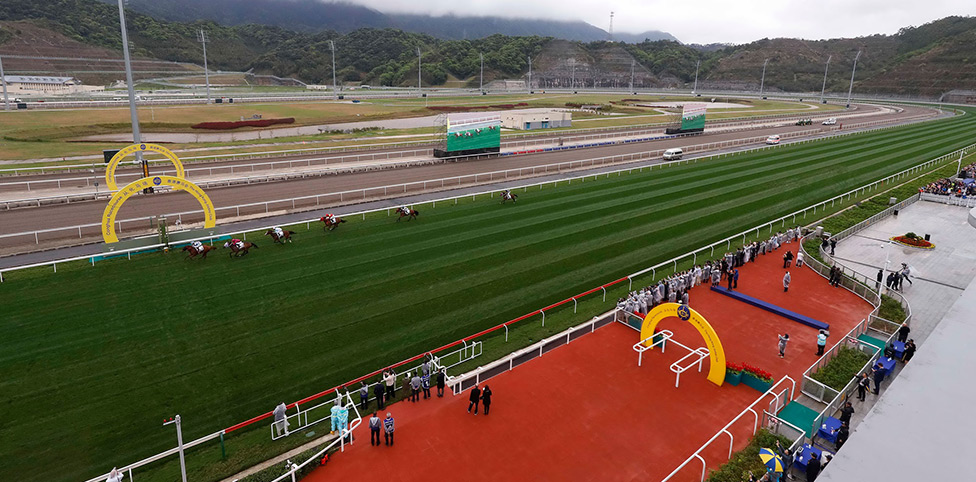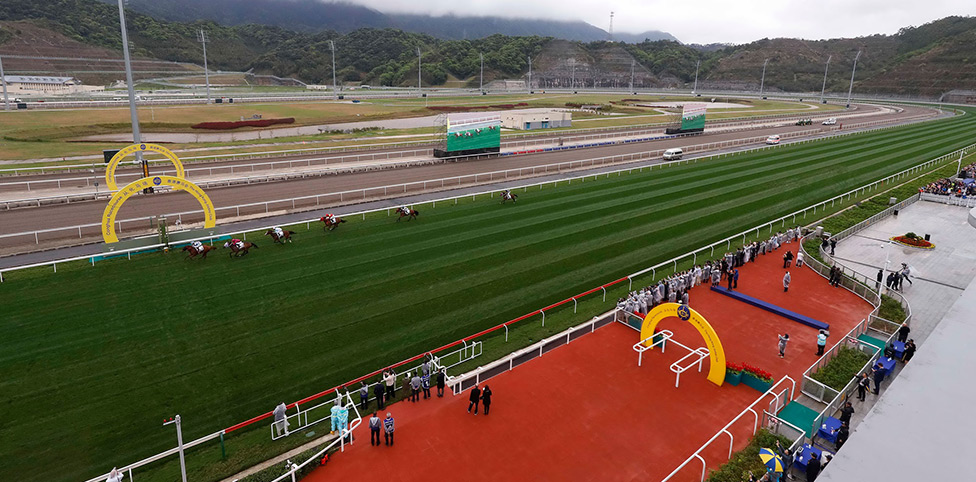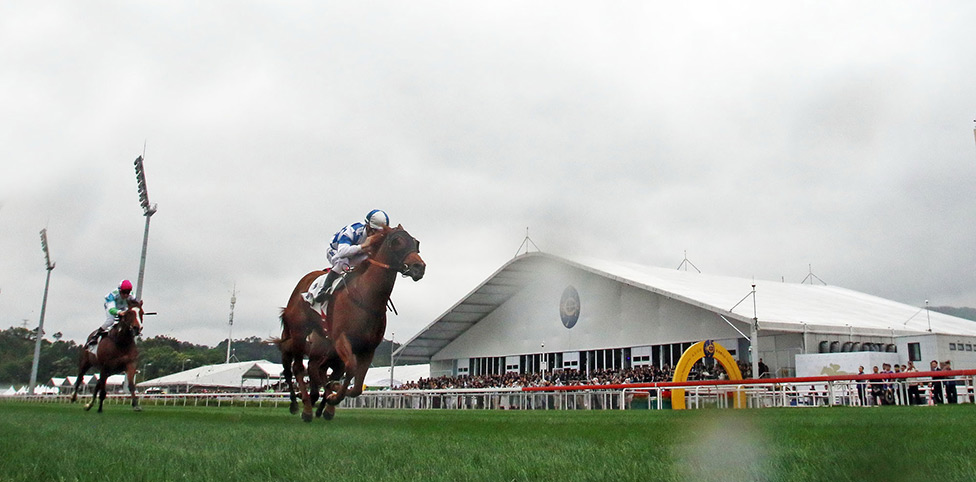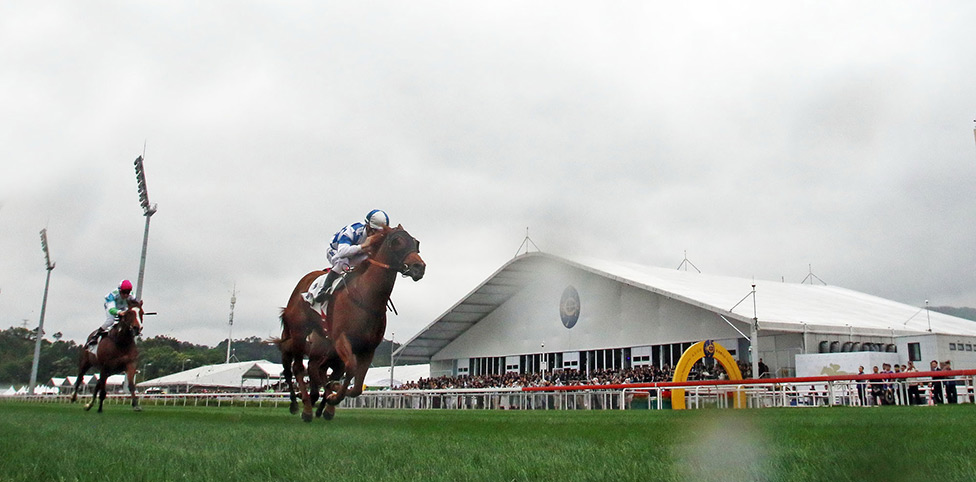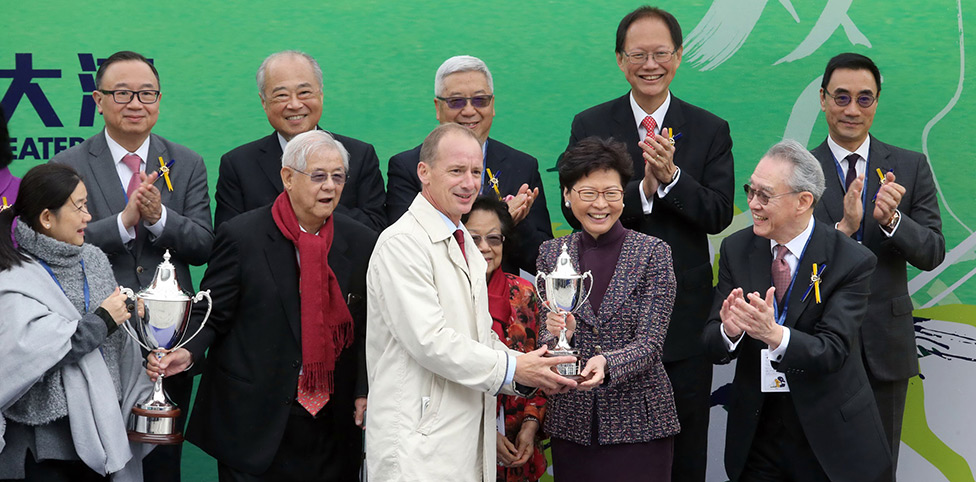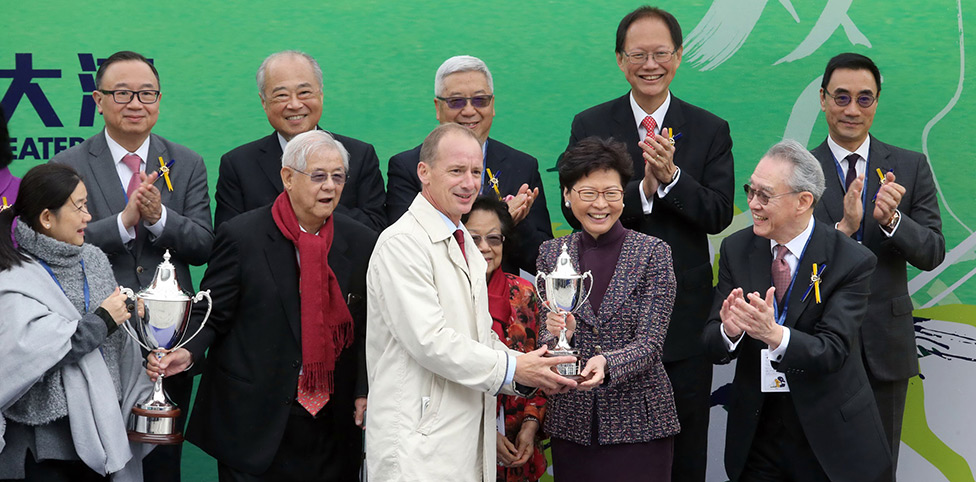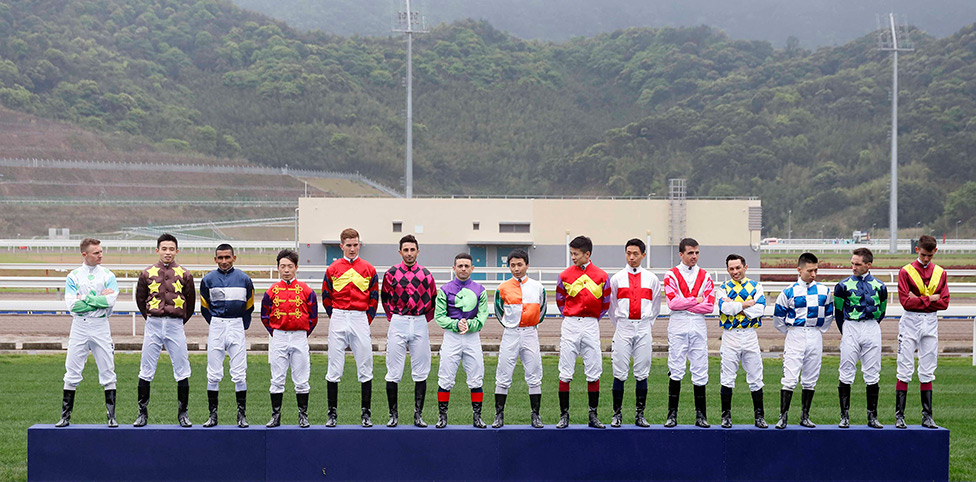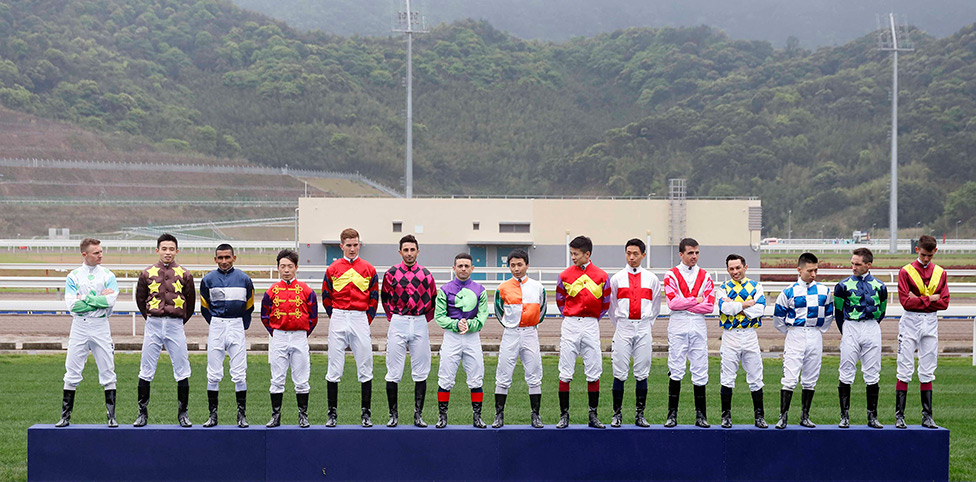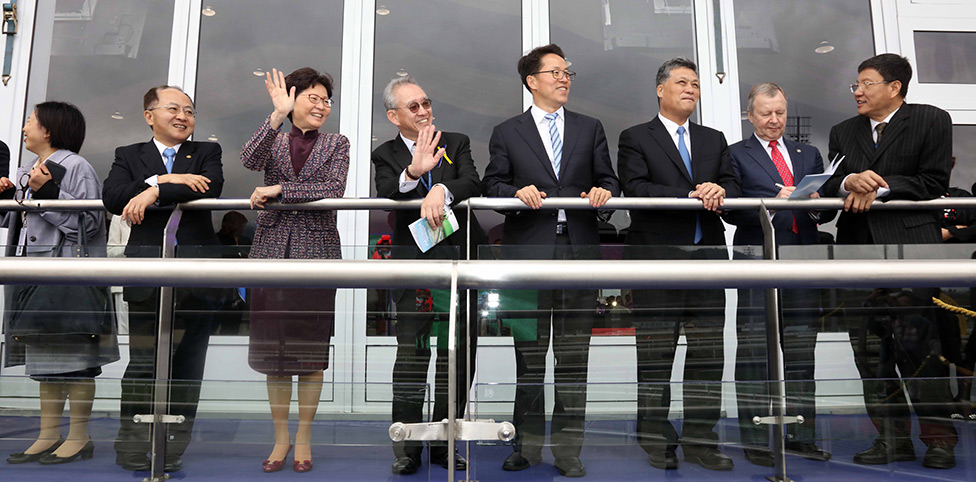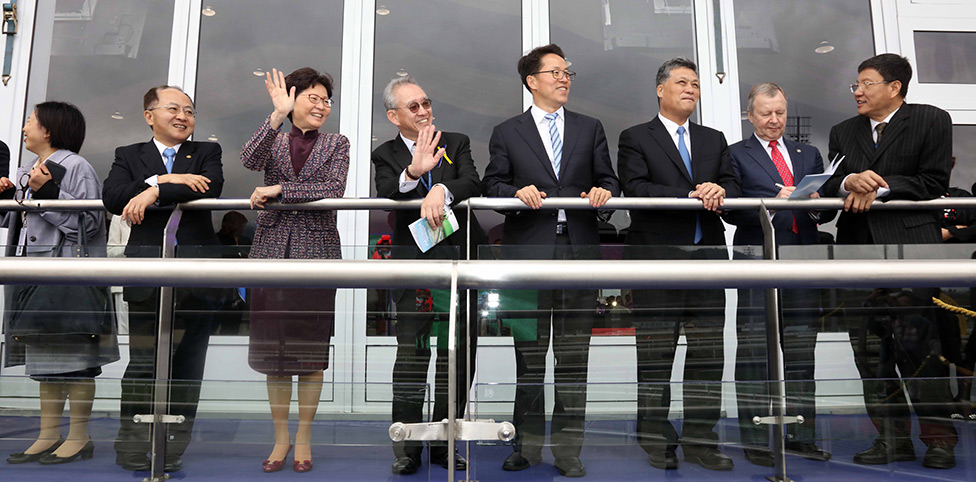 Twenty three March, 2019, will go down as a historic day for Hong Kong racing. On this cold and wet afternoon, The Hong Kong Jockey Club, in collaboration with the Conghua District Government, staged an Exhibition Raceday at Conghua Racecourse, marking the first time Hong Kong horses have raced competitively in the Mainland.
With 1,700 Mainland residents in attendance, the day showcased five races featuring horses ridden by some of the world's best jockeys and trained by some of its leading trainers. Fifteen top Hong Kong jockeys took part in the five races partnering 44 racehorses from the stables of 16 trainers. Mathew Chadwick partnered the Richard Gibson-trained Nordic Warrior to win the historic first race of the Conghua Racecourse Exhibition Raceday.
The racing was not the only thing on show: carnival games – many of them horse themed – DIY workshops and plenty of food were all abundant, bringing a festival atmosphere to the day.
The Exhibition Raceday saw horses transported from Hong Kong to Conghua Racecourse, a feat that required extensive planning to ensure the same high standards of integrity, safety and animal welfare the Club offers in Hong Kong. "We hope this will provide a benchmark for future horse racing competitions in the Mainland," said Club CEO Winfried Engelbrecht-Bresges.
The event also highlighted the potential of Conghua Racecourse to contribute to the development of an equine industry in the Guangdong-Hong Kong-Macao Greater Bay Area, particularly with its established arrangements in cross-boundary transportation of the horses.
"With its world-class facilities, internationally recognised equine disease-free zone, and highly skilled workforce, Conghua Racecourse is ideally positioned to support the development of a world-class equine industry – bringing both employment and economic development to the Greater Bay Area," said Club Chairman Dr Anthony W K Chow at the opening ceremony. "Indeed, we believe it can do a great deal to promote Conghua as a national and international tourist destination."
Senior officials from the Central Government, Guangdong Provincial Government, Hong Kong SAR Government and Guangzhou Municipal Government also joined the raceday, hailing the event as a successful example of co-operation in developing the Greater Bay Area.
"Working cooperatively, employing our respective strengths, we have created an excellent model for what can be accomplished with the Guangdong-Hong Kong-Macao Greater Bay Area development," said Chief Executive of the HKSAR Carrie Lam, noting that the majority of Conghua Racecourse employees are from the Mainland, with training provided by the Hong Kong Jockey Club. She said the HKSAR Government will continue to strengthen cooperation with the Mainland to ensure the smooth operation of the Conghua equine disease-free zone and enable Conghua Racecourse to contribute to the development of equine sport and related industries in the Greater Bay Area.
And with that, there is little doubt, more magnificent racedays will be held at Conghua Racecourse.