Heading To Hangzhou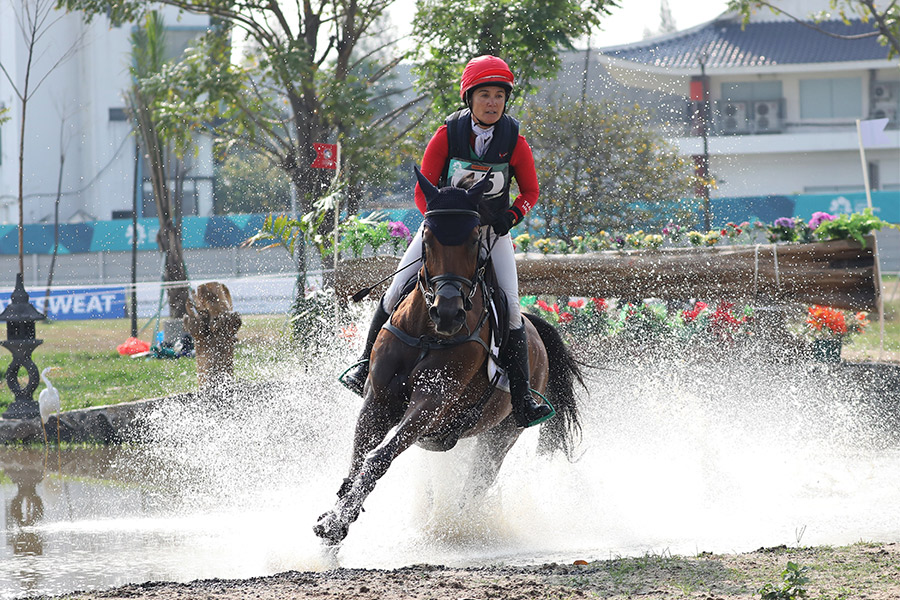 Hong Kong riders are determined to deliver their best performance at the Asian Games
Despite the ongoing pandemic, the whole world is making efforts to return to some form of normality. For Hong Kong's equestrian athletes, their goal is to focus on the quadrennial Asian Games in Hangzhou (杭州) this autumn.
The equestrian contests at the 19th Asian Games will kick off on Tuesday, 13 September, with eventing running from 13 to 15 September, dressage from 17 to 19 September, then jumping from 21 to 23 September.
Hong Kong's gold medal success at the 2018 Asian Games has spurred on riders to greater efforts for the Hangzhou edition. A total of 15 riders are currently training and competing across the three disciplines in the US and Europe in the hopes of qualifying for selection in late May.
Eventing riders have been competing since last summer to earn the Minimum Eligibility Requirement (MER) requested by the Hangzhou Asian Games Organising Committee. Before this season's winter break, Nicole Pearson met the MER with Vihara du Causse at Ballindenisk CCI2*-L, Ireland last September. Over in the UK, Su Yuxuan also reached the MER at Osberton CCI2*-L and CCI3*-L in late September with All Or Nothing and Spypark Ferro XS.
Meanwhile, Annie Ho met the MER aboard MJI Belle Bonita at Hartpury CCI3*-L, UK last August, before going on to earn another with Global Jazz and Jockey Club Fleurelle at the CCI2*-L event in Montelibretti, Italy in mid-March.
At the same event, Thomas Ho met the MER with Jockey Club Charlene Old, as did Patrick Lam with Jockey Club Global Theodoros and Jockey Club Highdown March. What's more, Patrick and Jockey Club Highdown March finished fifth in the overall competition.
Dressage rider Samantha Chan also achieved excellent results in March. She and her horse DSP Fierro competed at the CDI1* Prix St-Georges in Wellington, Florida and obtained a score of 70.343%.
The HKEF would like to congratulate the riders on achieving excellent results, and wishes them the best of luck in their Asian Games preparation.