Applause All Round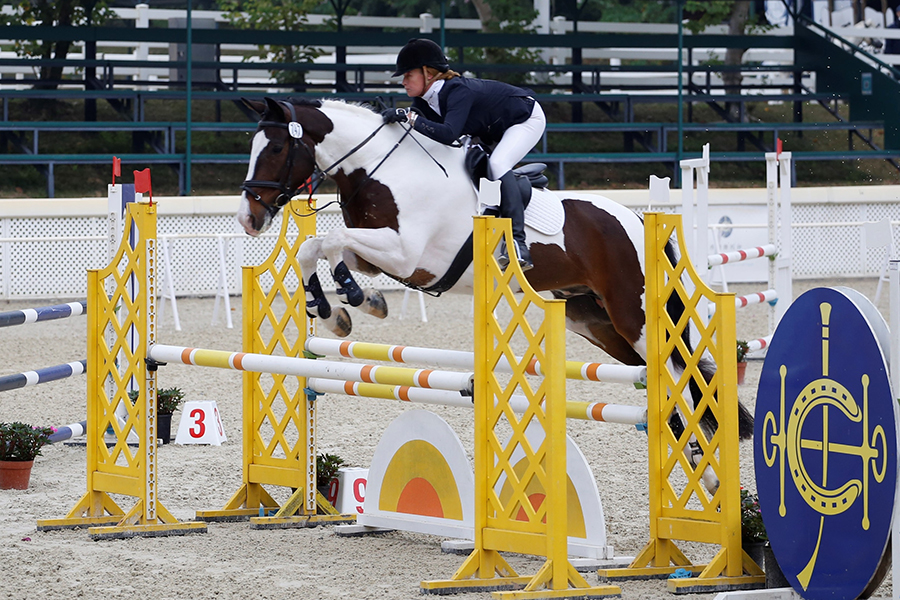 The HKEF recognises riders' efforts and achievements in a turbulent season, and looks forward to the new term
The Hong Kong Equestrian Federation's (HKEF) 2021/22 season started off smoothly last September, but went on hiatus at the beginning of 2022 and eventually came to an early end due to the closure of riding schools. The HKEF's annual flagship event, the Horse of the Year Show, was also cancelled as a result of the pandemic. With the relatively low event completion rate last season, some categories in the original HKEF Season End Awards were scrapped too.
Despite the challenges, many riders have made tremendous progress and delivered promising performances during this time. As such, top performers in all disciplines received recognition at the HKEF Awards 2021/22.
The HKEF honoured the highest achievers of the past season with five awards based on the accumulated points for rider-horse combinations in competitions that were able to run. Stephane Morai and Superhorse Easy were named Leading Dressage Combination, and Eva Morton and Amie were named Leading Jumping Combination. Meanwhile, Sarah Corner and Olympic Flame won the Leading Eventing Combination; the pair also performed best across all three disciplines and received the title of Leading Overall Combination. Last but not least, Sophie Bater was named the Leading Junior Rider.
The Hong Kong Jockey Club continues its sponsorship of The Hong Kong Jockey Club Best 'Newcomer' Retired Racehorse Award and The Hong Kong Jockey Club Best Retired Racehorse Award, with the aim of rewarding the outstanding performances of retired racehorses in their second careers. Four retired horses – King Kanaloa (花月良宵), Joyful Park (幸福一生), Flash (放閃) and Sirocco Too (再佔上風) – have been honoured last season.
Despite the cancellation of the LONGINES Jumping Horse of the Year Show 2022, the Swiss watch brand continued to sponsor two of the HKEF awards – the Leading Junior Rider and the Leading Jumping Combination. The best performing junior rider in this season, Sophie Bater, was awarded a cash prize of HK$2,000, while the rider of the Leading Jumping Combination, Eva Morton, was awarded an elegant LONGINES Legend Diver watch.
The HKEF would like to express its heartfelt gratitude to its long-term partners who have helped promote equestrian sports locally, as well as all to riding schools, partners, officials, riders and supporting teams, who work tirelessly to nurture the development of the sport under challenging conditions. The HKEF hopes to bring back the Horse of the Year Show and the Season End Awards in the coming season.
Award Category
Winner
Leading Eventing Combination
Sarah Corner with Olympic Flame
Leading Jumping Combination
Eva Morton with Amie
Leading Dressage Combination
Stephane Morai with Superhorse Easy
Leading Overall Combination
Sarah Corner with Olympic Flame
Leading Junior Rider
Sophie Bater
The Hong Kong Jockey Club Best Retired Racehorse Award
Sirocco Too, Lo Wu Saddle Club
The Hong Kong Jockey Club Best 'Newcomer' Retired Racehorse Award (Dressage)
Flash, Beas River Equestrian Centre
The Hong Kong Jockey Club Best 'Newcomer' Retired Racehorse Award (Jumping)
King Kanaloa, Lo Wu Saddle Club
Joyful Park, Beas River Equestrian Centre
The Hong Kong Jockey Club Best 'Newcomer' Retired Racehorse Award (Eventing)
King Kanaloa, Lo Wu Saddle Club