Hong Kong China's Asian Games Medallists Celebration Raceday in recognition of athletes' achievements in Hangzhou Asian Games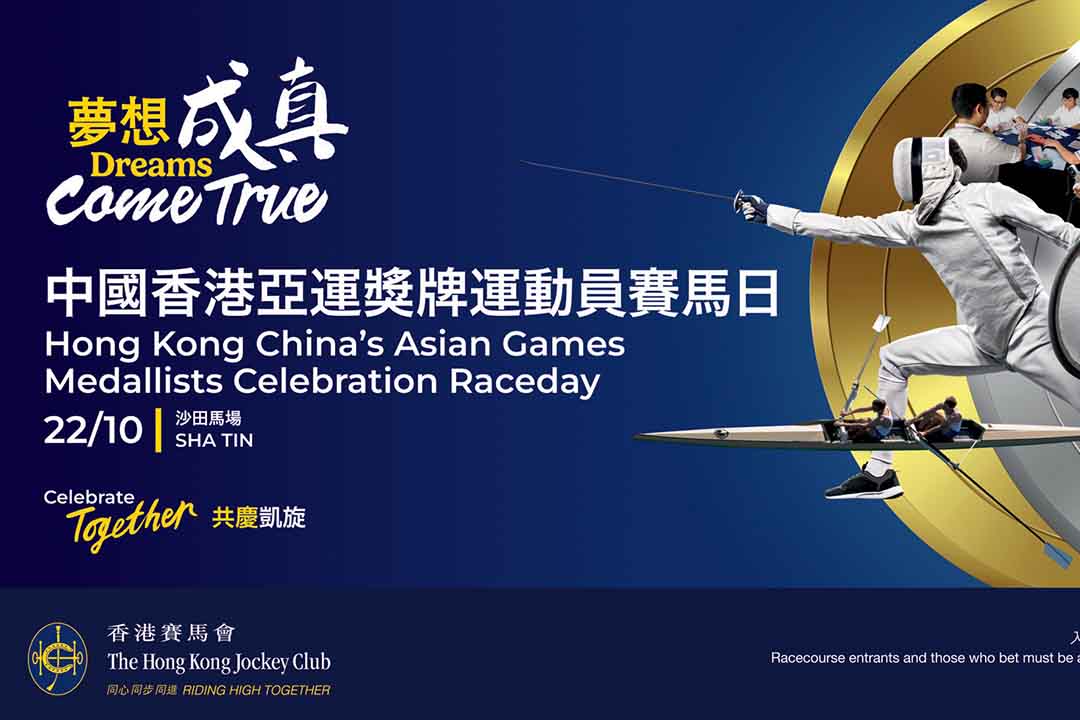 The Hong Kong Jockey Club staged the Hong Kong China's Asian Games Medallists Celebration Raceday at Sha Tin Racecourse on 22 October (Sunday) in recognition of the tremendous success achieved by the Hong Kong, China delegation at the 19th Asian Games in Hangzhou, which brought home a record-breaking total of 53 medals. There will also be a cheque presentation ceremony for the Jockey Club Athlete Incentive Awards Scheme (JCAIAS).
To give the public an opportunity to celebrate together with athletes who won medals at the Hangzhou Asian Games, the Club is offering free admission to Sha Tin Racecourse on the raceday. Gates will open at 10:30 am to allow racegoers to enter in time to join the JCAIAS cheque presentation ceremony.
The raceday will include two feature races - The Hong Kong China's Asian Games Medallists Cup (Race 5) and The Premier Bowl (Race 7). Other handicap races on the day will be named for the seven sports in which gold medals were won at the Hangzhou Asian Games, namely contract bridge, cycling, fencing, golf, rowing, rugby sevens, swimming, and additionally equestrian sport, which the Club fully supports.
The JCAIAS provides cash incentives to recognise those who earn distinction for Hong Kong by winning gold, silver or bronze medals in top-level competitions. The scheme covers seven major sporting events: the Olympic Games, Paralympic Games, Asian Games, Asian Para Games, National Games, National Para Games and FISU World University Games. Cash rewards will also be awarded to athletes finishing in fourth to eighth places in the Olympics and Paralympics in recognition of their achievements.