Subscribe e-News
Sign up for our eNewsletter!
Be the first to hear about our special offers and promotions.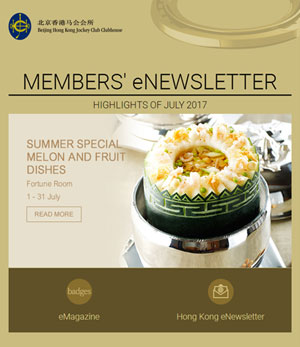 If you would like to receive regular information and our latest special offers from us and The Hong Kong Jockey Club, simply provide your contact information and you receive the most up to date information from us. You can always unsubscribe at any time.