Autumn delight - Horse Appreciation Tour to Japan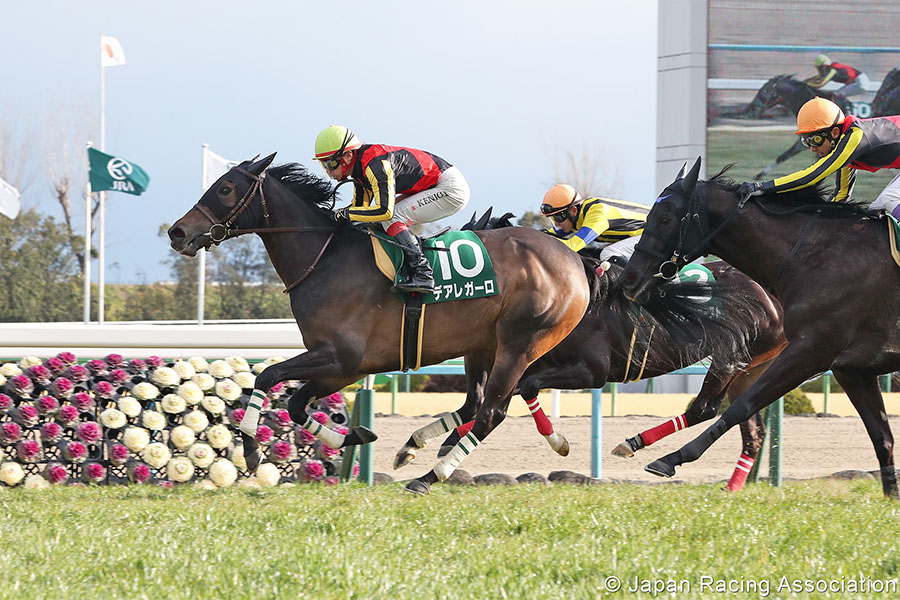 1 August- 15 September
Explore. Experience. Enjoy. Beijing Clubhouse is proud to launch its first horse appreciation tour series to bring you to a world of horse and travel adventures. We will first take you to Japan for a lowdown on the country's fascinating equine industry.
Beijing Clubhouse invites you to join this five-day trip to Japan in early November, during which you will visit Kyoto Racecourse, one of the oldest and most beautiful racecourses in Japan, and experience a series of exhilarating races including a jumping race and a noted Group Race for two-year-old horses. You will also have exclusive access to the Northern Farm and Shadai Stallion Station in Hokkaido, where you can go behind the scenes and learn about horse breeding, how horses move to a stable and how thoroughbreds are raised. At Northern Horse Park, you can saddle up and go horse riding, followed by the pleasure of watching a pony show. With our crafted itinerary, you will learn the ins and outs of the equestrian industry and be well on your way to becoming a horse connoisseur.
November is a time when Hokkaido is magnificently decorated with brightly tinted autumn leaves, a sight to behold. In Kyoto, the views are just as stunning, as November marks the start of the autumn foliage season for this historical city. You can soak up the beauty of the fall foliage, savour the local delicacies, visit a renowned whisky distillery, or simply go shopping. It is a trip that will leave you with unforgettable memories and much more!
Date: 6 - 10 Nov 2019 (Wed - Sun)
Destination: Hokkaido and Kyoto, Japan
Accommodation: 6 - 8 Nov - Premiere Hotel Tsubaki or similar grade
8 - 10 Nov - The Thousand Kyoto or similar grade
Itinerary
6 Nov (Wed)
Arrive at New Chitose Airport, Hokkaido
Check in to Premiere Hotel Tsubaki in Sapporo
Welcome dinner
7 Nov (Thu)
Visits to the Northern Farm
Visit to Northern Horse Park and enjoy the pony show
Lunch at Northern Horse Park (At own expense)
Enjoy horse riding
Visit to Shadai Stallion Station
Dinner
8 Nov (Fri)
Visit Hokkaido University, a famous autumn foliage viewing spot
Group Lunch
Take a domestic flight to Osaka then to Kyoto by coach
Check in to The Thousand Kyoto
9 Nov (Sat)
Head to Kyoto Racecourse
Experience top-notch racing and enjoy a buffet lunch in a private room (events include a Grade-2 1,600m Group Race for Two-year-old horses and a Jumping Race
Return to Hotel and enjoy the evening
Group dinner
10 Nov (Sun)
Visit the Suntory Whisky Distillery
Group Lunch
Head to the Osaka International Airport as your wonderful trip comes to an end
RMB¥19,288 per person*
The fee includes:
Coach transfer throughout the tour
Standard Twins hotel room (Single room occupancy requires to pay for the difference)Breakfast, lunch and dinner, a total of 10 meals
Entrance fees to attractions mentioned in the itinerary
Domestic Flight in Japan from Hokkaido to Osaka
Professional tour guide
Travel insurance
VAT Invoice (Normal)
The fee excludes:
International flight from China to Hokkaido and Osaka to ChinaSingle room rate difference and room upgrade fee
Beverages and other personal consumption expenses
Visa application fee
Other expenses not mentioned in the itinerary
Priority booking period exclusive for horse owners and Racing members of Mainland Members: 1 Aug - 15 Aug
Open registration dates: 16 Aug - 15 Sep
Registration hotline (operated by Caissa Touristic):
Jiang Wenxi: 17601025725;
jiangwenxin@caissa.com.cn;010-65983500
Luo Yucui: 15010280412;luoyucui@caissa.com.cn;010-65983603
or
contact your membership consultant for any query.
*Terms and conditions applicable to the travel services.
Remarks:
- The above itinerary may vary without prior notice due to certain traffic conditions, hotel and local travel agency arrangement.
- This tour is limited to 20 persons. Limited seats are available and are allocated on a first come, first served basis.
- Each membership account is eligible to enrol a maximum of two guests. (Principal and spouse are considered as 1 Membership Account)
- The travel service is provided by Caissa Touristic.