Philanthropic Family Summer Camp in Guizhou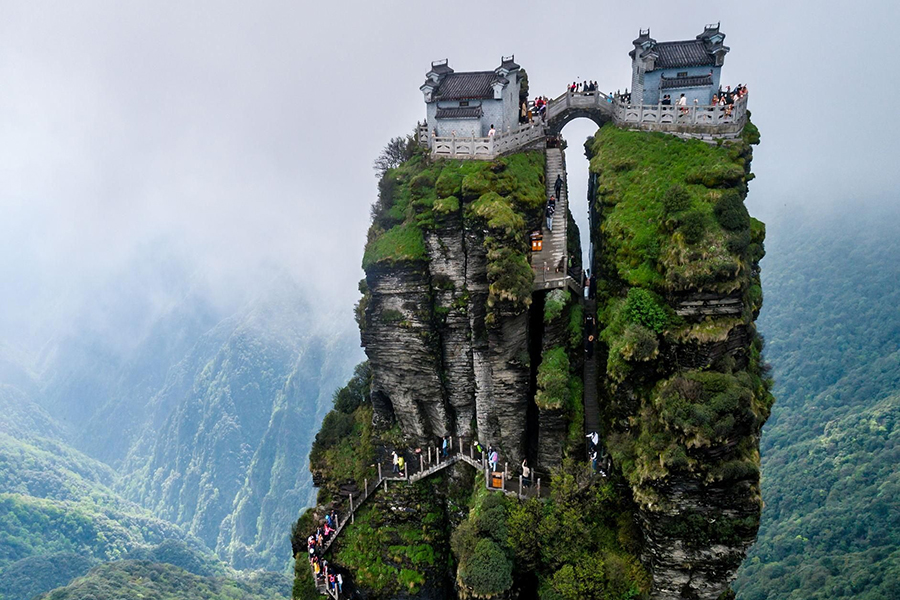 Last year, Beijing Hong Kong Jockey Club Clubhouse and Shanghai Adream Charitable Foundation jointly organised the Dunhuang philanthropic family summer camp. This year, we will bring you and your kids this unique family experience in Guizhou. The programme will include a visit to a local school in Tongren, where your family can attend Adream classes with local school kids. You will also learn how to make movies by using a smartphone, and practice newly-acquired skills through making a mini movie of recording your community service involvement there. In addition, we will bring your family a taste of the local culture via participation in making paper the ancient way; making sticky rice cakes, and hiking to the top of Fanjing Mountain. During this five-day-four-night trip, you and your kids will be able to become fully immersed in the natural sceneries, the ancient cultures and feel the positive vibe from community services.
| | |
| --- | --- |
| Date: | 12 - 16 Aug 2020 (Wed - Sun) |
| Destination: | Tongren City / Jiangkou County / Fanjing Mountain, Guizhou Province |
| Accommodation: | Jiangkou Taihe Fanjing Yunzhuang Hotel |
Itinerary:
12 Aug (Wed)
Arrive at Guizhou Tongren Phoenix Airport
Hotel check-in
Free time
Welcome dinner
13 Aug (Thu)
Breakfast at the hotel
Visit Adream Center local school
Opening ceremony
Video shooting training
Lunch time
Experience Adream course
Interact with local teachers and students
Local family visit and dinner
Back to the hotel
14 Aug (Fri)
Breakfast at the hotel
Hiking trip to Fanjing Mountain
Picnic lunch on Fanjing Mountain
Ride the Fanjing Mountain ropeway on the way back
Zhaisha Dongzhai long-table dinner
Zhaisha Dongzhai campfire party
Appreciate Dong Tribe Dazhai folk songs
15 Aug (Sat)
Breakfast at the hotel
Visit Yunshe Tujia Village
Participate in making sticky rice cakes
Special Tujia eight bowls lunch
Experience ancient paper-making
Enjoy authentic Miao Tribe dinner
16 Aug (Sun)
Breakfast at the hotel
Closing and volunteer service certificate presentation ceremony
Transfer to Guizhou Tongren Phoenix Airport
RMB 8,200 per person

Package includes:
Five-day-four-night accommodation at Fanjing Yunzhuang Hotel
All meals
Transportation service to and from Tongren airport
All transport transfers in Guizhou; tickets and fees for all activities
Planning and coordination for all courses and activities of the summer camp
Leaders and supporting service staff for all activities
Professional tour guides during the hike
Training courses provided by a professional videographer
Professional videography and photography services
Insurance for outdoor events (valid documents required)
Tour hat and a USB storage device
Voluntary activities certificate
Package does not Include:
Any travel expenses (air tickets, train, etc.) to and from Guizhou Tongren Airport
Mobile phone for training (recommend iPhone X or Huawei Mate 20, or above)
Gifts for local families during visits
Other expenses not mentioned in the itinerary
6% VAT invoices
Reservations are accepted on a first-come, first-served basis. 
For details and reservations:
Please contact your Membership Consultant before Wednesday, 29 July 2020 or contact Emily Wu of Marketing Communications at 13146194850 or emily.rq.wu@hkjc.com.cn
Remarks:
A minimum of 20 participants is required for the tour to proceed. The camp is recommended for children of aged 7 to 14.
The above itinerary is for reference only and we reserve the right to adjust the itinerary if necessary.
You are required to sign the travel contract and arrange payment directly with Muyue Studio. The VAT invoice is issued by Muyue Studio.
Payment Account Number:5129 0863 3710 801 Bank of China Merchants Bank, Suzhou branch, Wuzhong sub-branch.
Payment to the designated account means the Member has read and agreed to the course and activity arrangements for this summer camp. Please complete your registration and payment on or before Wednesday, 29 July 2020. For advance tickets and room booking purposes, once payment is made, you are not allowed to withdraw from the camp before or during the trip unless special circumstances arise. If there is a cancellation, there will be no refund.
Disclaimer:
The information contained in this [message] are provided to you free of charge and for the purpose of information only. You as a Member of our club (or a guest of our Member) shall carefully read through and make yourself fully understand the content herein before you decide to participate in the activities promoted herein. We are not the service provider of these activities and do not take any responsibilities or liabilities for any accidents, injuries, or other damages incurred due to your participation in such activities. You must carefully evaluate your overall physical fitness before participating in any activity. We take no responsibilities or liabilities for any accidents, injuries, or other damages incurred due to your physical condition.
All the activities promoted herein are to be provided by [Muyue Studio] or their subcontractors and are subject to the relevant contract or agreement to be concluded between you and [Muyue Studio]. You shall carefully read through and make yourself fully understand all the further materials (including without limitation to tour contracts and safety rules) to be provided to you the above companies before you decide to accept their services. We do not give any guarantee or warranty on their services and take no responsibilities or liabilities for any accidents, injuries, or other damages incurred due to your participation of the activities organized by [Muyue Studio] or their subcontractors.
This disclaimer is written in Chinese language and may be translated into other languages. In the event of any inconsistency between the Chinese version and the translated version of this disclaimer, the Chinese version shall prevail.