Heritage Honours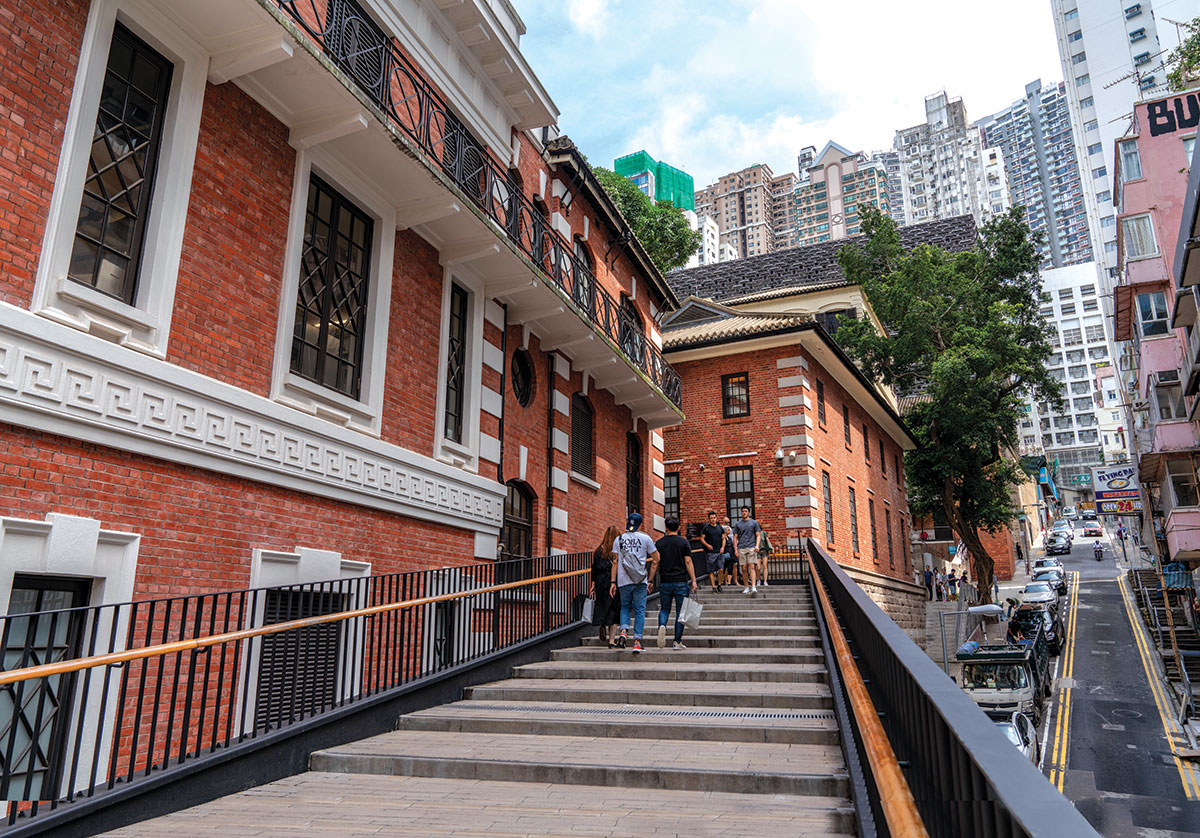 The momentous revitalisation project that transformed the historic Central Police Station compound into a bustling arts and cultural centre earned international recognition at the 2019 UNESCO Asia-Pacific Awards for Cultural Heritage Conservation when it received the highest honour – the Award of Excellence.
"The accolade not only recognises the Club's meticulous efforts over the past 10 years to conserve the Central Police Station compound and revitalise it into Tai Kwun – Centre for Heritage and Arts, but it also affirms the principles adopted for its conservation and our commitment to world-class quality," said Club Chairman Dr Anthony W K Chow.
The 13,600-square-metre Hong Kong landmark – formerly the home of Central Police Station, Central Magistracy and Victoria Prison – was given a new breath of life thanks to the support of the Club, which has undertaken the revitalisation and conservation efforts for this project in partnership with the Government of the Hong Kong SAR.
"The transformation of the former Central Police Station compound into a world-class centre for heritage and arts has created a vibrant new civic space in the heart of the city's central business district," the international jury of conservation experts said in the award's citation.
"The project tackled a complex site with multiple layers of history dating back to the mid-19th century, enhancing its legibility and opening it up to the public. The technical quality of the restoration work is standard-setting on an international level, ensuring the authenticity and integrity of the historic fabric," it added.
The most significant arts, culture and heritage charities project the Club has undertaken, Tai Kwun is also the largest heritage conservation and revitalisation project in Hong Kong to date. The site, which has more than 170 years of history, now includes an international-grade contemporary art gallery, auditorium, creative lifestyle shops and a wide variety of restaurants.
Winfried Engelbrecht-Bresges, the Club's Chief Executive Officer, said, "We are pleased to have played an instrumental role in this project, as it defines our purpose as being to act continuously for the betterment of our society."